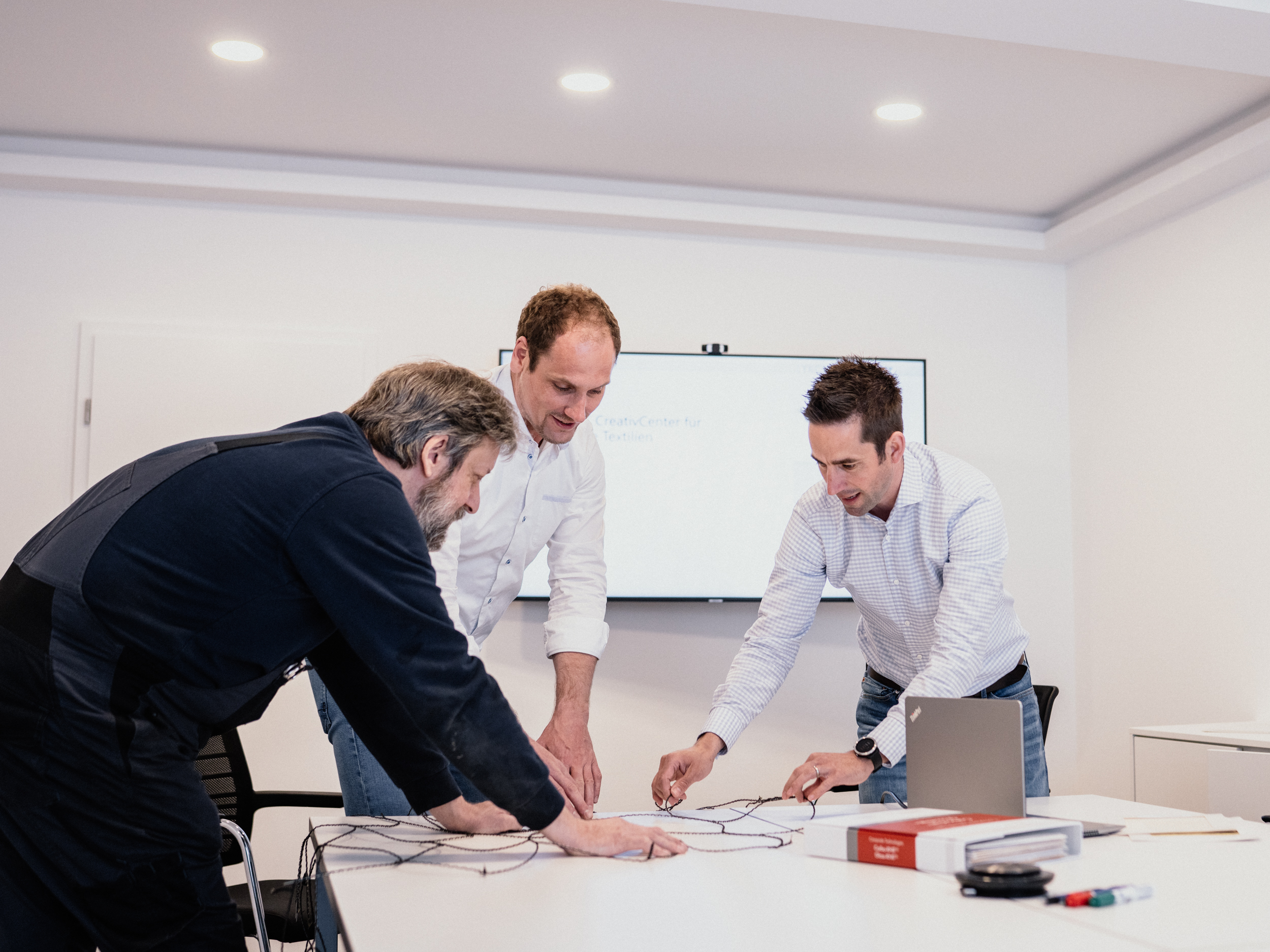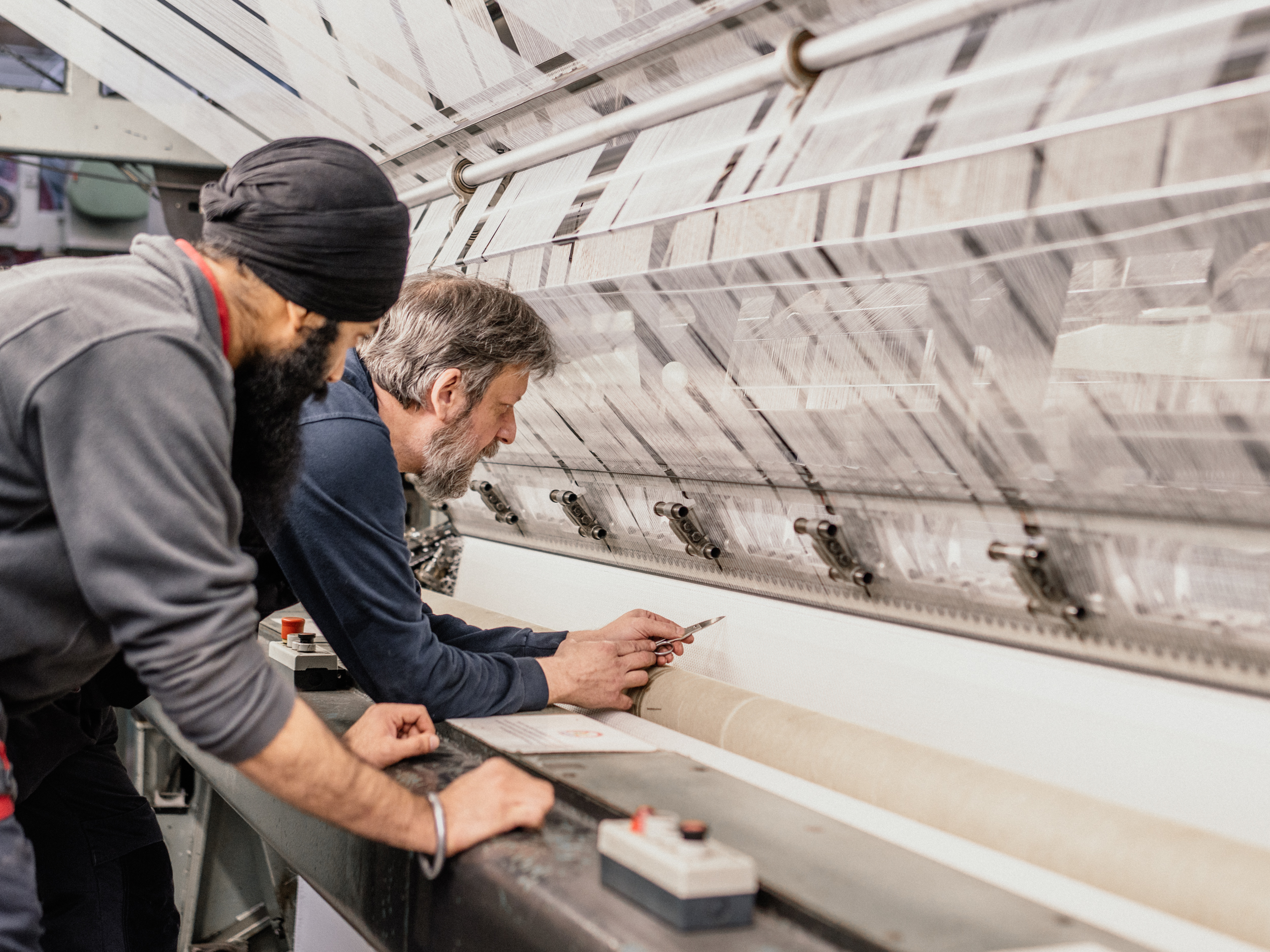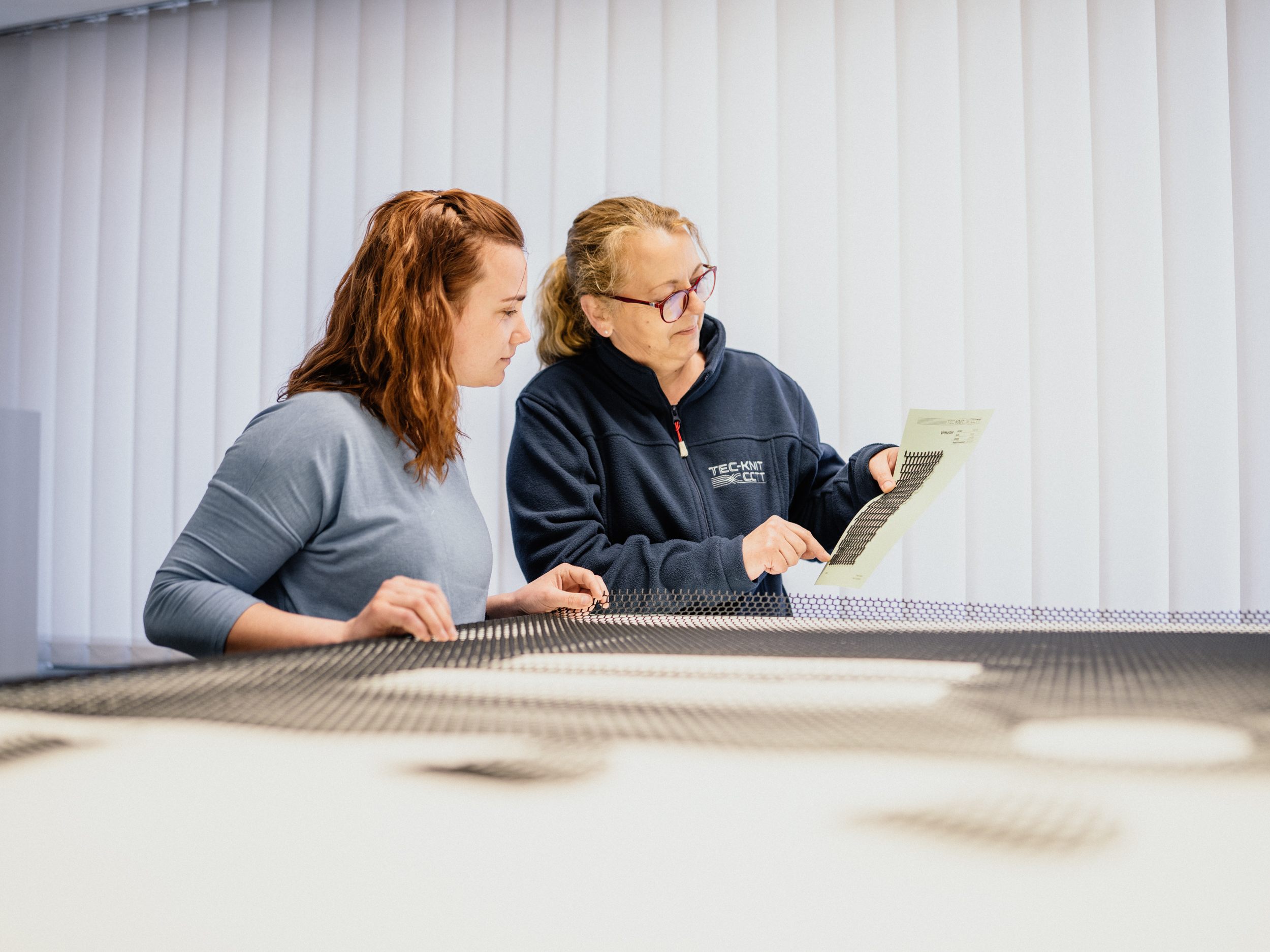 This is where threads come together
Textiles that "work" or rather function. That is our DNA! We love the challenge of developing products together with our customers that have not existed before. And that's exactly what drives us - to constantly rethink our products and make them a little bit better and smarter. Whether in industrial applications, automotive, defense or lightweight construction; we never lose focus on the essentials - a textile that makes your product smarter, more robust or simply functional. Innovation-driven in the matter, but partnership-based in exchange, that is exactly the balance we are looking for and what our customers appreciate about working with us. If necessary, we'll go an extra mile, but we're also aware of the need to never lose sight of the big picture. Because what matters at the end of the day is your product success using our reliable textile. 

That is our philosophy - that is TEC-KNIT
01
concept
At the beginning of every product is the conception. Your technical and visual as well as haptic requirements paired with our wealth of experience are the foundation for product conception. During this process it is especially important to us that we always support you in an advisory and innovative way, even if you are not familiar with the industry.
02
inspection
This is followed by the sampling. Here, the product undergoes a series of tests and is put through its paces. In addition to the visual properties, the textiles are tested for their strength, elasticity and other important properties. This process is very important to ensure that the textile really does meet the high requirements. Only in that case it will go into serial production.
03
Production
The production of technical textiles is a demanding task that requires a lot of know-how and experience. In order to meet the high demands, we rely on state-of-the-art technologies and manufacturing methods. We place the highest demands on our technology and skills to ensure that the final product not only stands up to the first glance but also meets the highly complex requirements beyond that.